MEMORIAL HOSPITAL FOUNDATION
MEMORIAL HOSPITAL FOUNDATION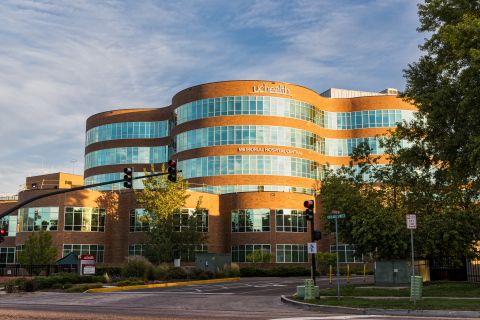 At UCHealth, giving back is part of who we are.
We help patients in need, we help employees in need, and we support departments and programs to get the training and equipment they need that isn't funded in the budget. You can support the health of your local community through a gift to your local foundation.

Employee donations help make it all possible!
Giving is easy! You can give:
Recurring payroll deduction
One-time payroll deduction
PTO hours donation
All payroll deductions and PTO donations are tax deductible. Your total donations for the year appear on your Lawson payroll statement and can be found on your personal profile page on this website. 100 percent of every donated dollar goes to the foundation's philanthropic funds, with no overhead costs or administrative fees.
Service area/reach:
Patients throughout southern Colorado visit Memorial Hospital Central, Memorial Hospital North, Grandview Hospital, Pikes Peak Regional Hospital and our ambulatory clinics to receive extraordinary care and to participate in medical treatment studies.
"I give because I can see the impact of my gift every day, regardless of my physical location." – Diann Christie


Meet Diann and Donasiano or "D" Christie
A mom and son pair that both have careers in IT in Southern Colorado.
"I joined UCHealth in 2003 and I give because it's the right thing to do", says Diann. "It goes back to how there are a lot of people less fortunate than I and that need my help. That's the bottom line. Having been a part of the UCHealth community for so long it's really opened my eyes to what healthcare means – I've seen the source and I've seen the outreach and see how exciting the things we're doing for the community are. I give because I can see the impact of my gift every day, regardless of my physical location."
Following his mother's footsteps, D joined the UCHealth family in 2007. "When I was growing up we never just threw things away – we always donated no matter the circumstance. We were raised to give back and my career at UCHealth allows me to carry on that tradition by providing so many ways to do that", says D. As an employee who has faced hardships in the past, D says, "I'm happy I can give back to help my community here, sometimes you just need a little help!. We have the ability, why not give?"
Meet Britta Emenecker
Patient Experience Manager, Britta Emenecker spends her days listening carefully to the needs of the patients and visitors who grace our hospitals each day. She is proud to make a recurring payroll donation each pay period to support Maternal Child Health in Southern Colorado.
"We serve an incredible community where this is such great need and opportunity. Whether it is our patients or our UCHealth colleagues, people do not always have the resources and help they need. The Foundation steps into that gap, delivering education and completing projects that help move our community from health care to health."
When Britta saw the statistic of the additional impact that could be had if every staff member and provider gave to the Foundation, she was astounded. "No amount, whether a one-time, recurring or PTO donation, given to the Foundation is insignificant. If we all give something, together we make an extraordinary experience."

Learn more about Circle of Hope
Cancer does not choose to invade only the wealthy, only the impoverished, only the prepared. It can strike anyone at any time as they work hard every day to make a living for themselves and their families. When people in our community learn they have cancer, they face a whole new set of challenges that can distract them from the healing journey. Cancer not only attacks a person physically, but socially, emotionally, and financially.
Memorial Hospital Foundation's Circle of Hope Fund eases their burden and helps them to meet the enormous challenges of a cancer diagnosis. Due to the degenerative nature of cancer illness and its treatments, many patients are forced to take time off, increasing their financial burden.
The Circle of Hope Fund provides financial assistance to cancer patients who are being treated at Memorial hospital with basic living expenses such as rent, utilities, cancer medications, nutrition, and transportation to appointments.
100% of your gift to the Circle of Hope fund directly benefits cancer patients undergoing treatment at UCHealth in southern Colorado. Together, we can provide $200,000 in assistance in 2020 to more than 400 patients so that they can live extraordinary!
MEMORIAL HOSPITAL FOUNDATION
1400 E. Boulder St., Suite 2N2019
Colorado Springs, CO 80909
P 719.365.GIVE (4483)
F 719.365.2500
uchealthmemorialcares.org

Michelle Reich, CFRE
P 719.365.8646
Michelle.Reich@uchealth.org